Over twenty years ago Ag Resource, Inc. began marketing berry plants and irrigation systems. Since then we have greatly expanded our product mix by increasing our list of plants and providing a wide array of supplies and equipment to growers of fruits, vegetables, nursery stock, commodity crops, and livestock.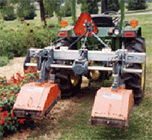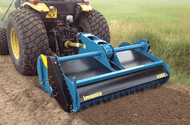 Sourcing new products and technologies and listening to our customers has allowed us to provide options and solutions to make their important work more efficient and enjoyable.
Most of the products and ideas we are involved with are related in some way to the commercial production of food for people. Through the years, we have become more interested in and concerned about how our food is produced. Food production, peoples' health, stewardship of soil and water are closely related. So it is our goal that the work we do contributes in a positive way to these issues. We are fortunate to have so many customers that share this goal.